If you drive less than 15,000 miles per year, take good care of your vehicle, and would enjoy driving a brand new car every 2-4 years, you should look into leasing. Nissan's SignatureLEASE® offers more choices than your average lease program with lease-terms starting at only 24 months, and ranging up to 60 months.

Benefits You'll Enjoy When You Choose to Lease
More truck for your buck
You don't finance the entire value of the car or truck - results in lower payments
Drive a new vehicle more often with the most up-to-date features
Business-use tax benefits
Pay less sales tax
A variety of end-of-lease options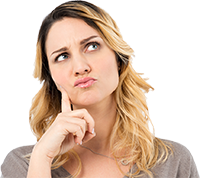 Is Leasing Right For You?
There are quite a few compelling reasons to lease your next new car. Lower monthly payments, decreased need for repairs and multiple lease-end options are some of the benefits that come with Nissan leasing. Continue reading to help you decide if leasing a car is right for you.
Leases Offer Lower Monthly Payments Because You're Actually Only Paying For The Depreciation.
Some people opt to buy late-model vehicles rather than new ones because new cars depreciate in value at a higher rate than older cars. But when you lease a new car, your payment is based on the difference between the sale price and the residual value. That difference is the depreciation amount. Not only do you have affordable monthly payments, but you have the opportunity to drive a new car every two-to-four years.
For the self-disciplined saver, leasing's lower monthly payments provide you the opportunity to put a little away each month for a rainy day - or a vacation - or you could use it to reduce the payments even further on your next lease. When your lease term ends, you have a variety of choices, including trading into a different lease on another new car that has all the latest tech features.
Fewer Repair Expenses
When you lease a new Nissan, your vehicle is covered by factory warranty for the entire term of your lease. Older vehicles will naturally require mechanical work from time to time. With a lease, not only are you covered, but since you're only driving the vehicle during its first two-to-four years, you're much less likely to experience mechanical problems that require costly repairs or cause roadside breakdowns.
Tax Savings
To begin with, you pay less sales tax on leases than you do on purchase financing. As we mentioned earlier, you're not paying for the entire retail value of the vehicle. Additionally, you may be able to deduct part or all of your lease payments if you use your leased vehicle for business. Check with a tax professional to determine if you would qualify for this type of deduction.
If you're interested in learning more about Nissan's many leasing options and incentives, visit us today at our convenient location near the 202 and N. Dobson Rd., or give us a call at 866-766-1733.
Contact a Nissan Leasing Specialist