If you're not in full summer mode by now, it's time to crank it up a notch. Break out your favorite pair of shorts, throw on that Hawaiian shirt that's been hiding in your closet, put on your hater blockers—or sunglasses as some may call them—and most importantly, fire up that grill! May is National Barbecue Month, and there is no better way to celebrate than by throwing a backyard bash complete with all the classics. We're talking burgers, hotdogs, corn on the cob, steaks—you name it. While summer grill season is arguably the best food season, it is always important to remember a few key safety tips to ensure your season isn't cut short by an accidental fire. Follow these easy tips for a safe and delicious backyard bash.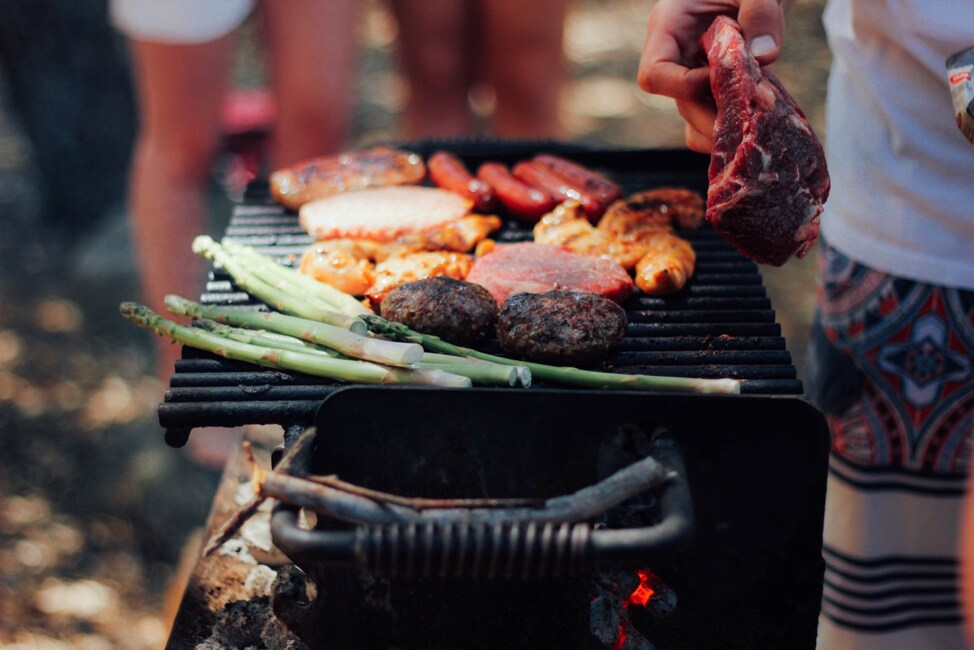 Check Your Propane Connections
Checking the connection from the propane hose to your grill is a relatively easy thing to do and will ensure your grill is free of any leaks. Secure the hose to the ignitor and make sure the connection is as tight as you can get it. Next, mix a simple solution of dish soap and water in a bowl until it is nice and sudsy. Apply a small amount of this mixture to the connection between your propane hose and grill. Turn on the propane—if bubbles start forming from your connection site, there is a leak that is filling the bubbles with propane.
Keep Your Grill Clean
A clean grill is not only sanitary but also a safety precaution as well. Grease and fat buildup on your grill is a recipe for an unwanted fire. Keep your grill clean with a designated grill grate cleaner. They are cheap and easy to find at any hardware store or on Amazon. Grease fires can be especially difficult to put out—do not pour water on them. This will only make them worse! Keep some baking soda on hand to extinguish these nasty fires. Keep your grill clean and avoid the hassle/danger of putting out a fire.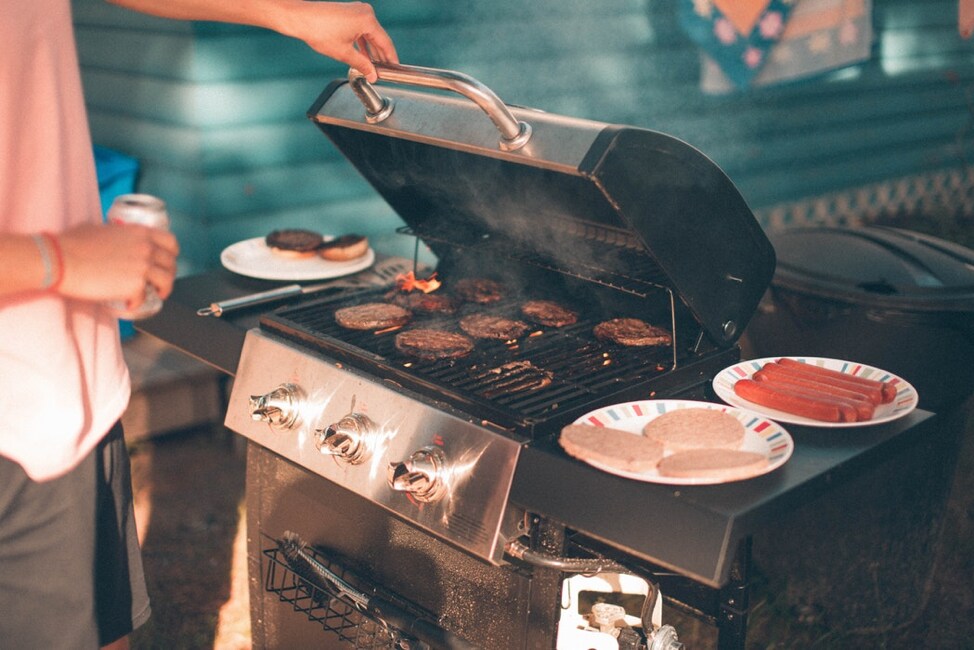 Place Your Grill in a Safe Spot
This is the easiest tip to follow, but the one that causes the most fires if neglected. Keep your grill at least ten feet away from your house or any sort of structure. Be sure to check for overhanging branches, plant fixtures, or extensions of your deck. If a fire does happen to start, it will be much easier to put out an isolated fire, rather than deal with a burning deck or a tree up in flames.
So, what are you waiting for? Fire up that grill—safely—and enjoy your summer to the fullest. These three safety tips are quite easy to follow and will ensure your barbecue season will be filled with smiles, full stomachs, and happy guests.