There are five words in every dog owner's lexicon that are sure to send their four-legged friends into an excited frenzy. If you've ever uttered to your dog "wanna go for a ride?" you know exactly what we are talking about. It's hard to contain your smile when you see just how happy and excited your pooch gets when they are expecting a ride in the car. You may have tried to dog-proof your car before, and you may have tried to customize your ride to accommodate your furry friend, but you've never seen anything like the ultimate dog-friendly Nissan concept vehicle—the Rogue Dogue! This Nissan Rogue—based on the 2017 model—is fully equipped and ready for all of your dog's adventures. It's been specifically designed for your dog's ultimate comfort—there's nothing like it! Let's take a look at some of its coolest features.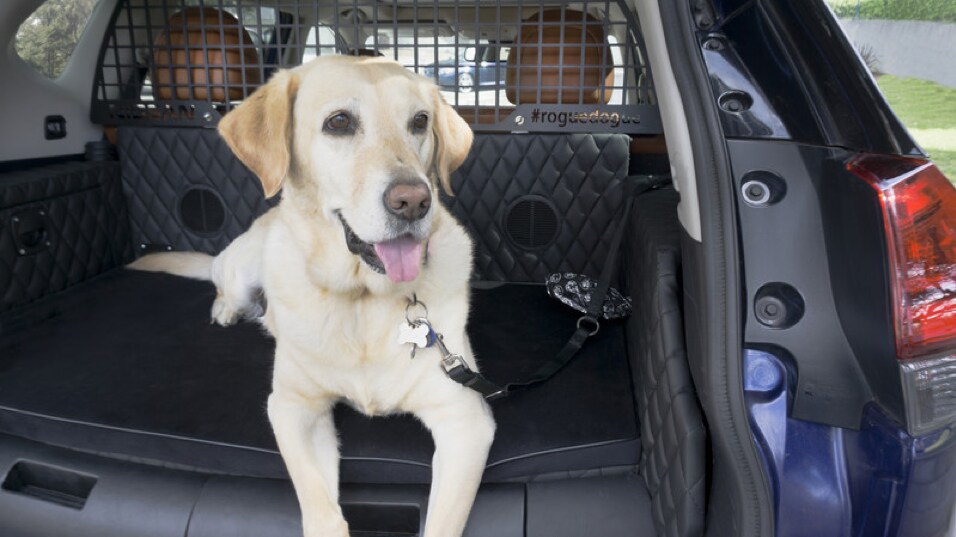 The Rogue Dogue was engineered with man's best friend in mind. The trunk of the Rogue Dogue is fitted with a custom dog bed for your pooch's comfort. This Nissan also has built-in water and food bowls, lifesavers for long car rides. These food and water bowls are also retractable, so they are out of sight when your dog needs the space in the truck but readily available for a quick drink or snack.
This Nissan also makes it easy for any dog to access the rear cargo area. A built-in foldable ramp pops out of the trunk to help small dogs, or even elderly dogs, get in and out of the vehicle with ease. Did your dog decide to head straight for the mud pit at the corner of the dog park? Don't worry, the Rogue Dogue has a built-in dog shower and dryer! The retractable hose folds outward to create a 360-degree pressurized water gun that you can use to spray away all that dirt and grime.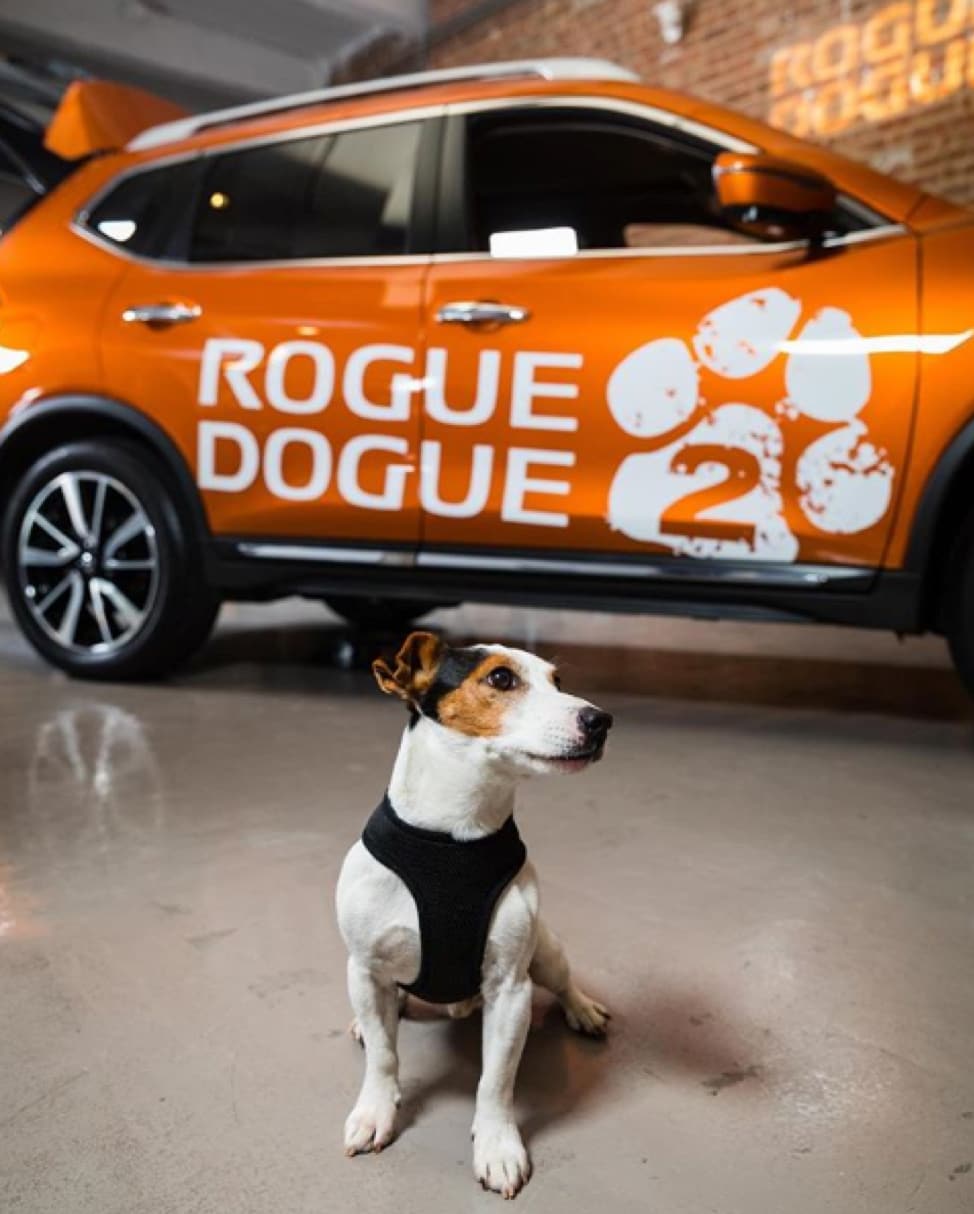 The Rogue Dogue also features a removable partition between the second-row seats and the cargo area, a completely covered second row to protect your seats from scratches, and a built-in doggie waste bag dispenser in the cargo area. This is truly a dog-lover's dream SUV! This Nissan is only a concept and not available to the public, but we can still dream! What do you think about the Nissan Rogue Dogue? Would you buy this model? Let us know in the comments section below!