You're sitting in a dealership and the salesperson or manager asks you the dreaded question… Have you considered leasing a vehicle? Often if you're looking at a used vehicle, they will tell you that you could be driving a brand new 2018 car for the same monthly price! It sounds too good to be true, right? Well that's where things get a little complicated.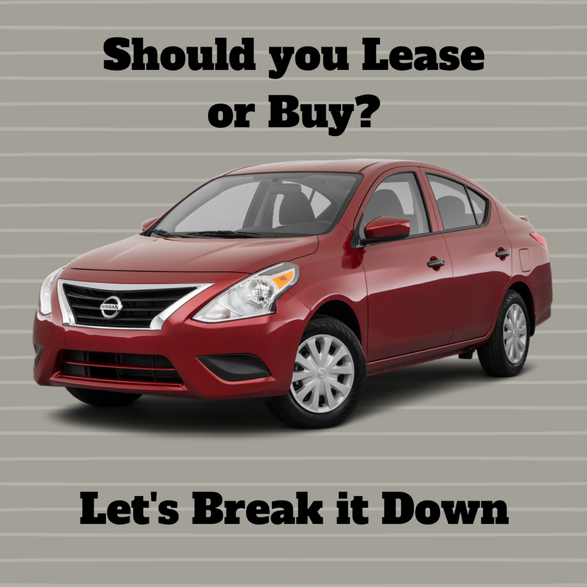 To Lease or Not to Lease
We all want to be driving the newest model of vehicle equipped with all the latest technology. Unfortunately, your budget might not allow for such a massive down-payment or the monthly payments.
Here's where a lease might seem like a great option. Leasing is like renting but for a car. You will have a set monthly payment for a set amount of time, and when that period is over, you can decide whether to lease it again or to let the dealership take it back. No worrying about selling the car when you're done with it.
Your car will likely be covered under the dealership's warranty, and things like basic maintenance could be included, so your only extra costs would be fuel and insurance. But while that all sounds great, there are also some major drawbacks.
Mileage restrictions will be in effect for your leased vehicle. Whether it's 9,000 miles or 15,000 miles per year, as soon as you go over you could be paying as much as 20 cents per mile over the lease cap.
If your vehicle has been damaged in any way, you will be charged excess wear fees. These damages could be minor, but if the vehicle is not returned in near original condition, that will be coming out of your pocket.
Buying
If you need a new car and are interested in buying, be prepared for a down-payment and some potentially pricey monthly payments. In addition, if you were forced to finance your vehicle purchase, over time interest will add up, and you'll be paying more than you originally intended.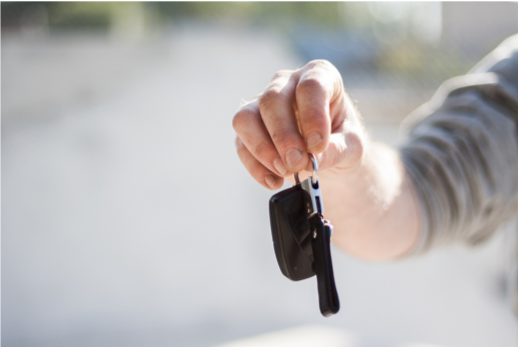 But here's where the picture gets a little prettier. When it's all said and done and you've paid your last payment, you have yourself a car. No monthly payments left, no mileage restriction violation fees, and no excess wear fees.
Another huge bonus is that now you get to sell that car! So, if you sell it for even half of what you bought it for, it's like you get half of your total money spent on the car back.
Conclusion
In the end it's really up to you. If you are a responsible car driver and don't have the money for a down payment or higher monthly fees, a lease could be the best option short-term. However, if you are looking to save money long-term by selling your car and not owing extra fees or mileage restrictions, we'd definitely recommend buying over leasing.
Either way, we have plenty of options to buy and lease at Larry H. Miller Nissan Mesa. Just come on in or schedule an appointment, and one of our trained financial specialists can help you figure out which option is best for you.